Soccer and the World Cup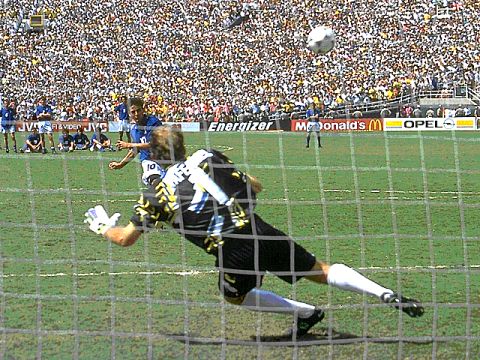 Listen to Andrew's Group's podcast
- a reading of Soccer and the World Cup.
Tell us what you think. To leave comments, click 'Comments' below.
Thanks.
To download the file,
right click (hover your mouse to this link) here
. And click 'Save file as'. After downloading the file, you could transfer it to your mp3 player and listen to it while you're on the go!
Background music: Freeplay music, 'Trading Places'
Format: mp3
--------------------------
Here's a list of mispronounced words that you should watch out for:
Vivian
first
(not fir-stah)
Uruguay
Brazil
2002 (two thousand and two)
Korea
Andrew
first (see pronunciation above)
Loretta
most
(not mo-sta)
almost
and (not an-dah)
millions
For pronunciation guide, go to
Merriam-Webster Online dictionary
Elisa
probably
earliest
British
Tin
soccer
British
English (not En-ge-lish)
group
Jules (Jool)